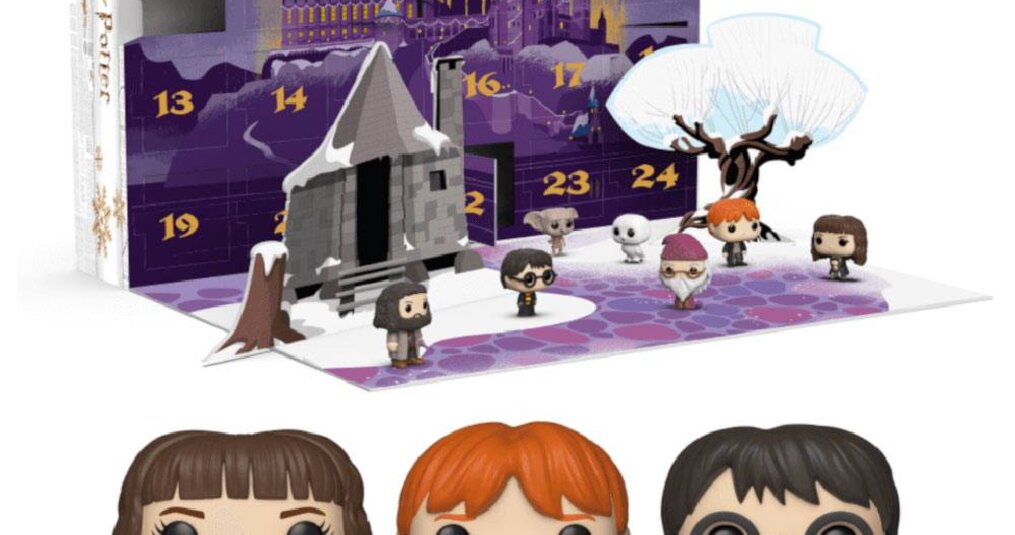 Countdown to Christmas with a line of Harry Potter-themed pocket Pop! Featuring the Wizarding World's favorite witches, wizards, beasts, ghosts and house elves.
Harry Potter Advent Kalender van Funko
De feestdagen staan voor de deur en Funko heeft onlangs zijn kersttopper bekend gemaakt. Advent Kalenders zijn de laatste jaren al erg hot en ook Funko heeft nu zijn eigen advent kalender met als thema Harry Potter. 
De kalender bevat 24 deurtjes waarbij je elke dag in december tot kerstavond een Pocket Pop! uit de kalender mag halen.
Zet het Boterbier maar klaar en jij bent klaar voor de kerst. De kalender is nu te bestellen als pre-order en zal eind oktober / begin november geleverd worden. Tijdens de pre-order profiteer je tevens van 10% pre-order korting en betaal je slechts €53,95 i.p.v. €59,95.